How to Sell Your House Without a Realtor
Owning a home is one of the biggest investments most people ever make. When it's time to sell your property, the typical intuition is to find a real estate agent.
After the sale, your agent and the buyer's agent will share the stated transaction fee (commission). This can amounts to a portion of your equity that is used for using the expertise of a Realtor.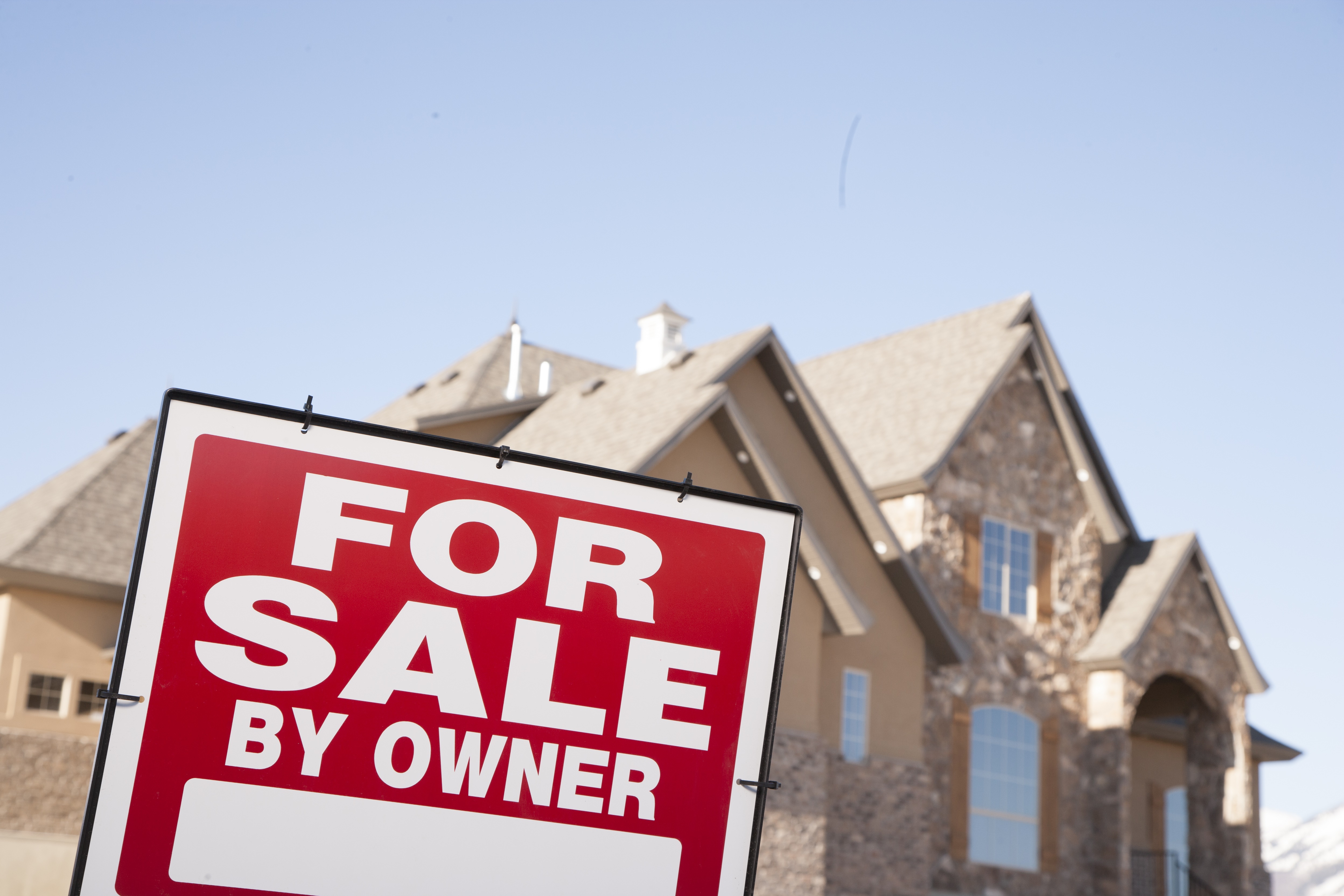 What Does a Real Estate Agent Do?
A real estate agent essentially does several things for his or her commission/fee:
1. Lists your house with the local Multiple Listing Service (MLS) and/or neighboring services.
2. Markets your house though fliers,advertisements, and web sites.
3. Facilitates and schedules showings of your house and possibly hosts open house events.
4. Pre-qualifies potential buyers
5. Acts as an intermediary when entering negotiations
6. Provides guidance during transaction
7. Ensures legal documents are in place before closing
8. Schedules inspections and negotiates possible repairs
9. Schedules title work and closings
10. Accompanies you to the closing.
Here are the steps to follow if you decide to forego using areal estate agent and sell your home:
How to Be Your Own Real Estate Agent Selling Your Home
1. Price Your Home to Sell
Make sure you've priced the home competitively. Use different websites to get an idea of selling prices for comparable homes in your neighborhood, and then price your house accordingly.
If you've lived in your home for some time, you may feel compelled to overprice the home. Don't fall into that mindset. Remember, the goal is to sell your home, so make sure the asking price is realistic. This is the most important part of selling.
2. Market Your Property
Advertise! Use "for sale" signs, create brochures and build a web site to market the property. FSBO.com offers selling packages for homeowners at reasonable prices. There will be some costs involved in advertising the sale of your home, however; the real cost is the amount of time and energy you will need to put into selling your home.
3. Open HouseOpportunity
Advertise for the open house by posting signs in yourneighborhood and placing ads on your local paper. Have some light refreshmentsavailable and set out brochures about the home that visitors can take with themas they leave. Take contact information from all visitors. Follow up withvisitors after the open house and ask for feedback..
4. Property Features
When writing your ad make sure to include basic informationabout the house, including the price, number of bedrooms, bathrooms, location,and specific details that make the house special to potential buyers.
5. Prepare Your House toShow
To prepare your house for showings and open house events,Clean, Clean, Clean and stashing your keepsakes away from a potential visitor. The final result should be a home that'ssqueaky clean and stripped bare of most personal items.
6. Scheduling Your showings
If you are at home during the day, you can show the houseyourself. Otherwise, you will have to have someone available to open the home andbe present during showings. Make sure to ask for a contact name and phonenumber. Don't be shy about asking for ID from a stranger entering you home.
7. Negotiate On Your Own
Negotiations should be in writing… Buyers normally approach the sellers with a form of a contract that is submitted. The seller can accept the offer, or revise it and re-submit it to the buyer. The process continues until both parties come to a signed agreement.
If you are not familiar with the contract, you should have it reviewed by an attorney for a fee.
8. Conform with All Laws
It's critical that you comply with the laws in your area related to selling homes. Some laws are universal and will apply to the sale of your home no matter where you live. The Fair Housing Act stipulates that sellers cannot discriminate against buyers for reasons including race,religion, and sex. Contracts and agreements found online can help get you started on the selling process.
It's best to have areal estate attorney review all documents and contracts related to the sale of your home for a fee.
Conclusion:
Selling a home is not for everyone. Many people will not have the time or the patience to deal with the process. And for some, the potential savings might not be worth the time and effort necessary to sell the house without a realtor, whatever the case; if you are planning to sell your own home, enjoy the process. And if you don't sell your house in your perceived time frame, hire a Realtor.