IT'S FLORIDA! YOU WANT A BOAT! (AND A HOUSE WITH A DOCK TO GO WITH IT):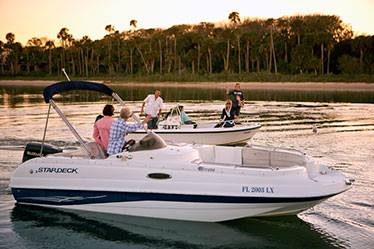 * In the past 12 months, 182 houses on the Intracoastal Waterway, or on canals leading to the ICW, have sold in Flagler Beach or Palm Coast, Florida.
* From a 2BR/2BA, 1398 square feet, fixer upper on a canal, at $160,000… to
* A 5BR/6BA, 5823 square feet home on the ICW, for $1,350,000.
* Median sales price (half sold above, half sold below) was $390,000.
* Call us (or PM me) and we can help you find YOUR "house with a dock!" You can pay for it, with the money you save on fish!!! We are at ATLANTIC OCEAN REALTY, directly across A1A from the Flagler Beach Pier!!!
By Frank Zedar